GTA 4 System Requirements PC – Check out the minimum and recommended GTA 4 system requirements for pc. GTA 4 Can I Run It? Read more below and test your pc specs to find out if you pass the system requirements GTA 4.

GTA 4
Grand Theft Auto 4 (GTA 4 or GTA IV) was released on April 29, 2008. GTA 4 is an action adventure open world game set in the fictional city known as 'Liberty City'. What does the American dream mean today? For Niko Bellic fresh off the boat from Europe, it is the hope he can escape from his past. For his cousin, Roman, it is the vision that together they can find fortune in Liberty City, gateway to the land of opportunity. As they slip into debt and get dragged into a criminal underworld by a series of shysters, thieves and sociopaths, they discover that the reality is very different from the dream in a city that worships money and status, and is heaven for those who have them and a living nightmare for those who don't.

GTA 4 System Requirements Minimum
OS: Windows Vista – Service Pack 1 / XP – Service Pack 3 / Windows 7 / Windows 8
Processor: Intel Core 2 Duo 1.8GHz, AMD Athlon X2 64 2.4GHz
Memory: 1 GB RAM
Graphics: 256MB NVIDIA 7900+ / 256MB ATI X1900+
DirectX: Version 10
Storage: 16 GB available space

GTA 4 System Requirements Recommended
OS: Windows 10 (64-bit)
Processor: Intel Core 2 Quad 2.4GHz, AMD Phenom II X4 965
Memory: 2 GB RAM
Graphics: 512MB NVIDIA 8600+ / 512MB ATI 3870+
DirectX: Version 12
Storage: 16 GB available space

Overview GTA 4 System Requirements PC – Can I Run It?

Can You Run It: GTA 4
Check if your PC meets the GTA 4 requirements with free, easy-to-use detection tools or enter your system specifications manually. Click the Orange button below to start with the test.


GTA 4 Steam
GTA 4 download is available on Steam (Complete Edition). Download link to Steam: https://store.steampowered.com/app/901583/Grand_Theft_Auto_IV_Complete_Edition/


GTA 4 Gameplay (Video)

Nvidia / AMD Video Card Drivers
Always make sure to download the latest video card drivers on your computer. By downloading the latest video card drivers you reduce the chance of running into random errors and issues for your system. For more help with how to download video card drivers (Nvidia and AMD) on your computer use the Driver Updates section.

GTA 4 Screenshot
✅Can You Run It? If you would like to test and scan your current system requirements to check if you can run this game use the
Can You Run It Requirements Tool
.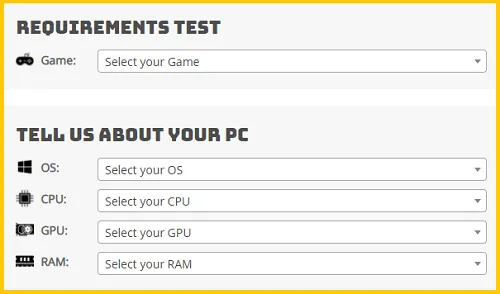 ℹMake sure your system meets the minimum requirements and minimum pc specs at least. Though it's recommended to have better specs than the minimum requirements so that the game runs more smoothly and can be played with higher in-game resolutions and graphics. Don't forget to check out our
Free Steam Games
list with all the best free steam games in 2022.